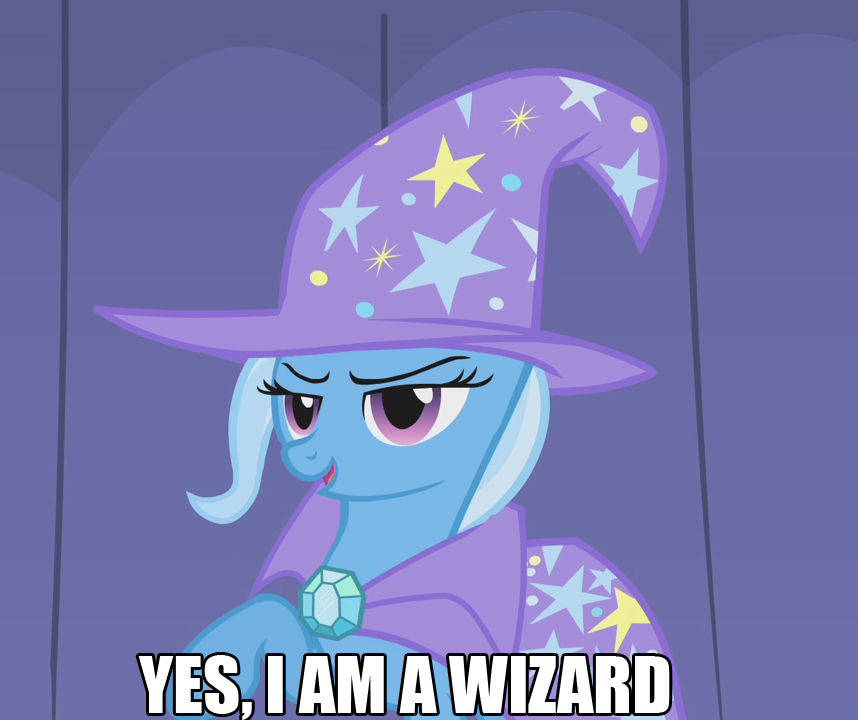 In which TRIXIEEEEEEEE!
[youtube=http://www.youtube.com/watch?v=lcuJRhEaCdQ]
So happy to have finally gotten Trixie on the team. Not only because she's one of my favorite characters, but I actually have some semblance of an idea of how to act out her voice (whether or not it's any good is another story, but one thing at a time).